Mystery locksmith fixes locks of burgled elderly couple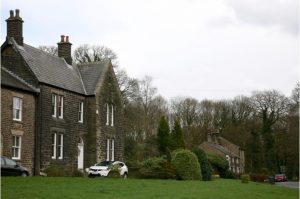 We at CPPM Locksmiths are happy to find that our planet still has some all-round good people left. In what has been a turbulent year for everybody from the locksmith to the previous Prime Minister, here's a heart-warming story for you.
In Horwich, a small town on the outskirts of Bolton in Lancashire, an anonymous locksmith came to the rescue of an elderly couple.
On the 30 October, the flat of an elderly couple was broken into. The husband, 96 years of age, is a Second World War veteran. His wife is 88 years of age. The thief made off with their wedding rings and engagement rings, and the husband's army papers.
After their story made The Bolton News, an anonymous locksmith from Horwich was moved by their plight. Enraged, he got in touch with a local community group, Horwich First. They got in touch with the local police and contacted their son.
Later, the locksmith found their address and spoke to the couple. Security locks were fitted to their windows. The job, normally £130, was done on a pro bono basis. In other words, free of charge. He said in The Bolton News:
"Money is just not an issue with something like this, when someone has given so much it is important to give something back — too many people just walk on by these days."
He wishes to retain his anonymity, and he stated that he didn't do the job to attract publicity. There's only one thing we could say, "what a guy". If we heard about more locksmiths like the gentleman from Horwich, our profession would be given a better press.
CPPM Locksmiths, 25 November 2016