Could Amazon's new security camera complement Echo?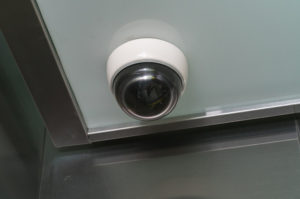 Earlier this month, it has been revealed that Amazon will be releasing its first security camera. At this moment, there is a number of home CCTV systems that work with Amazon's Alexa voice assistant. If Amazon's own device doesn't complement its Echo system, we will be very surprised indeed.
Details of the product have already been leaked on the AFTVnews website. From their picture, it looks very promising. Instead of the hemispherical look of typical home CCTV systems, the Amazon CCTV camera looks like a 1950s radio mike. Despite looking like something that Pete Murray would have used on Radio Luxembourg, there are two built-in mics at the top and mics on each corner. It has a pivoting base.
Once we find out about its release date and prices, we shall keep you informed. This may be a future post on our blog.
CPPM Locksmiths, 14 March 2017.