Top Security Tips to Keep Your Home Safe 
Long and darker nights signal the beginning of the cold season whereas the summer leads to more windows and doors left opened in the heat. You need to prepare for all seasons regarding the security of your home.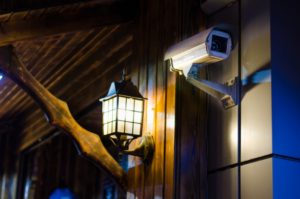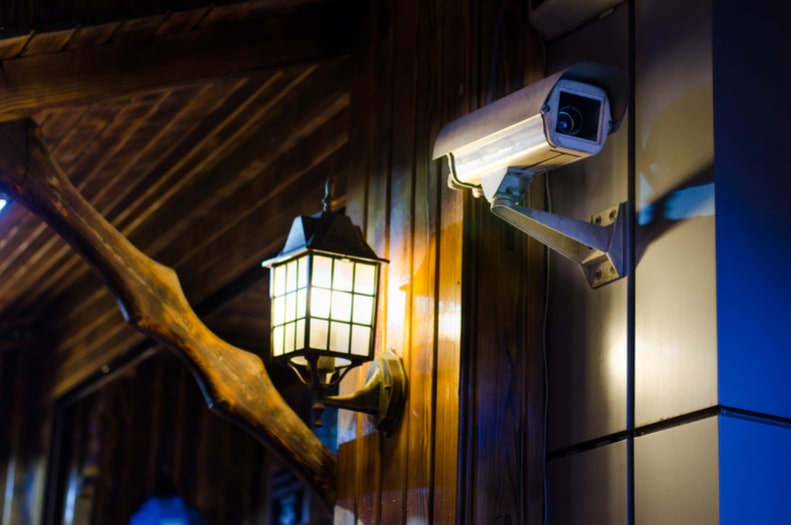 You may require the locksmith services to achieve this. Locksmiths are trained to observe weaknesses which may hinder your home security.
Vital Security Tips For Your Home
Having no security measures in place puts your home at five times more risk of being burgled. That's why it's a great idea to contact CPPM Locksmiths for excellent security services in the Oxford area.
But, while you're doing that, there are a few simple steps you can perform to keep your home safe. Click on the links below to jump to the sections on our tips for winter and summer security.
Always lock doors and windows when you leave the house – even if you're only doing it to potter around in the garden.
Never leave keys in view and definitely don't leave them hanging beneath the letterbox. A criminal with a hook can quickly get at them.
Install lighting outside the house.
Is your hedge so tall that it provides perfect cover for wrongdoers? Reduce it to a more practical height.
Keep all fences in good condition.
Fit a burglar alarm.
Keep gates locked.
If you're on good terms with your neighbours, keep an eye on each other's properties.
Never leave tools or ladders where they can be used by anyone who wants to break in.
Immobilise
Mark all valuables with your house number and post code. Also register them, for free, with Immobilise. Don't leave them visible through your windows. If appropriate, keep them in a safe, or even a bank vault.
Points of access
The most common way for a burglar to enter a property is through the door, whether that be by forcing a lock or simply kicking it in. Therefore, ensure all doors are resilient. You can increase a door's strength by fitting a bar to it. CPPM can help you with this.
Glass panels on doors can be smashed. You can replace them with laminated glass; or get a film from a DIY store, which can be attached to the panel to strengthen it.
Fit locks to all downstairs windows and easy-to-reach upstairs ones.
Distraction burglary
A burglar may seek to gain entry by more subtle means. If someone claiming to be an official turns up at your door, check their ID by phoning the organisation they claim to represent. Only use a number provided by the service provider, not the one given to you by the mystery caller, as that may be bogus.
Holidays
The biggest threat to your home's security is if people know you aren't there. When on holiday, take action to disguise it. Automatic timers can be used to turn on your lights and radio.
If you have newspapers or milk delivered, cancel them.
Mail piling up in your doorway is a sure sign that no one's at home. The Royal Mail's Keepsafe service can keep your mail for up to two months. If you trust your neighbours, friends or relatives, they can collect your post, open and close your curtains and park their cars in your driveway.
Never discuss holiday plans on social networks. If you do, you're not just telling your friends about it. You're announcing it to every burglar on Earth.
These are just a few of the things you can do yourself but, remember, there's no substitute for expertise, and CPPM Locksmiths should be your first port of call for home security services in the Oxford area.
Winter Home Security Tips
Over the years insecurity has been on the rise during winter. The burglaries can be due to:
Unlocked doors: Due to haste to get out of the cold, many people forget to lock their doors.
Darkness: The nights are darker and longer during winter. Therefore, the burglars get more time to commit a crime.
Empty homes: Most families go on vacation during winter. Hence, their homes are more susceptible to theft.
You will feel safe during winter if you put in to practice some home security tips.
Lock away your valuables in a safe
Ensure all your important items and documents are out of sight at all times. A home safe is useful whether you are on vacation or at home. It ensures your valuables are safe. Don't leave your jewellery and electronics near the windows.
Outdoor lighting
Thieves like darkness and putting large light sources will reduce the chances of a break-in. If you don't want bright lights throughout the night, consider motion light sensors. Exterior lighting will warn you when someone is approaching your home and be able to determine who it is. Remember to replace any burnt-out bulbs s.
Lock doors and windows
Always lock the doors and windows. Many people forget to close their doors especially the rear door. You may need to invest in high-quality locks as a precaution. You can contact CPPM Locksmiths to get professional lock system for your home. Check doors and window frames for proper sealing, as they are potential break-in points.
Prepare for power blackouts
Power outages occur due to the heavy snows which can take down power lines. Power interruptions can leave you scared and cold if you don't have a plan. A generator comes in handy during winter. Flashlights and lanterns can also be an excellent save. Ensure you have a radio for news updates and a solar-powered cell phone for calling for help.
Summer Home Security Tips
Summer is a great time for you to wind down, go for family outings, arrange barbecues, and go for holiday, unfortunately, it's the time that burglars get excited as well. This is due to a few contributing factors such as:
The fact that you are away from home more often.
The high temperatures require you to leave windows open for ventilation.
It's a high season for home repairs and maintenance, which is accompanied by a number of strangers having access to your home.
Summer is probably the best time of the year. The weather is nice, you can go to the beach, and many regular sports can be played comfortably. But it also comes with some security concerns.
Following these security tips can protect you from being a burglary victim during summer.
In this season, kids will be in school and you will want to spend most of your time outside the house. And because of the heat, you don't want to close the windows. So how will you keep your property and family safe in summer?
Invest in Home Security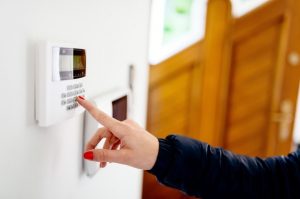 A home security system can easily scare off burglars due to the audible alarm, plus it can immediately contact the authorities for help. If you already have one, always remember to set it on. You can also invest in home automation features to keep your home safer. This allows you to control lights, thermostat, radios, and TVs, which can make it appear like you are home.
Ask Trusted neighbours For Help
When leaving for the holiday, ask a trusted friend or neighbour to keep an eye on your property. They can also do a few things to make it look like someone is home, for instance:
Pick up the mail and newspapers
Turn the lights on and off
Open or close blinds
Park in your driveway
Another option would be to find a house sitter.
Lock Windows and Doors
Locking the doors and windows sounds simple, right? However, most homeowners forget to double check whether they are securely locked before leaving the house. Homeowners leave door and windows open during the summer to help cool the house down. Still, remember to lock them when you go to bed or even when you leave your house for short periods of time; it takes a minute for a burglar to sneak in.
Avoid Posting Your Holiday Plans on Social Media
Sharing on social media about your upcoming holiday plans may be quite tempting. How well do you know all the friends you have on social media, you may just be letting would-be thieves know that you are not home.
Lock Doors when You Leave the House
If you leave the entrance of your home open, anyone will be able to gain access to your home. Even if you are leaving for a short period, make sure the doors are locked. Sometimes, emergencies might arise when you are out, and that can turn a short trip to a very long one.
Get Someone to Pick Up Your Mail
If you are going on vacation, you shouldn't let people know that you are not around. Thieves will usually prey on empty homes. You can give the impression that someone is home by getting a trusted neighbour to pick up your mail and newspaper. You can also choose to turn off the mailing service temporarily.
Leave the Lights On
Another way to discourage theft in your home is by leaving a few lights on. This may not be the most energy-efficient solution, but it will be cheaper than having to replace your property.
Keep Expensive Items Out of Plain Sight
Thieves can be motivated to rob you if you show off expensive items. Your valuables should be hidden behind your blinds.