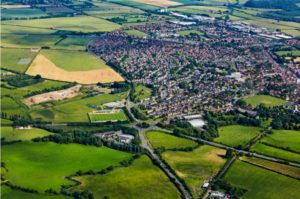 CPPM Locksmiths' newsround of strange crime and security related stories from various news sources
As we dust off the cobwebs of another month, here's a post you might enjoy. Following on from last December's anthology of Strange But True crime stories, we have another selection of strange stories. A few you may have missed, whilst sunbathing in Costa del Witney or Le Cote des Abingdon. Here's a few that made us laugh, cry, or cringe.
In Offerton, near Stockport, an ADT Fire and Security Alarm van crashed into a house on Layton Close. The resident, quietly watching television sent for ADT to see to his burglar alarm. After helping Joe Graham (35), the van rolled down the slope of the cul-de-sac and crashed into his garage, hitting gas pipes along the way. With his birthday the day after, this incident made his celebrations one to remember for the wrong reasons.
In our second strange tale, we look at how lecherous spiders have scared households in more ways than one. Some Tegenaria gigantea and Tegenaria saeva spiders have grown to larger than average sizes than normal. So large, that we've seen reports of them setting off burglar alarms. That scared one resident in Heywood, Lancashire, who said there was a spate of burglaries. Just to make matters worse, we are close to the spider mating season, which is traditionally September on these shores.
Melvin Burns, whose Moo Nay Farms have been the subject of two burglaries in two months, is offering Canadian Poirot wannabes a special reward. For anyone who can trace the culprit for one crime, 2kg of bacon will be your reward. The Canadian farmer is looking for clues as to who stole a $1,000 worth of power tools.
CPPM Locksmiths, 31 August 2017.