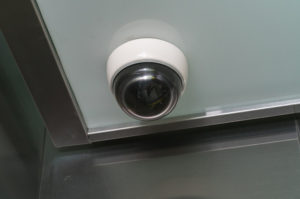 Shopping around for home security can be a tough task and it is often the case that no expense is spared when it comes to protecting your family. Tech companies are becoming increasingly savvy to the fact that people do not want to be overcharged for security and in turn they are providing many affordable solutions to suit the needs of any home.
As well as the actual tech there are a number of services that offer installation and add ons you can buy to complete your home security package. But if you are looking to invest in some home security, what should you be looking for and what are the best options?
What should you be looking for when shopping for a CCTV camera?
The CCTV camera itself is the integral piece of hardware in your home security system. Without this, nothing else can work so you need to be aware of all of the different factors to ensuring you purchase the correct one. There are a few questions you can ask when looking around that will tell you if the camera is suitable for you.
Does it connect up to an app?
Connecting to an app is the most convenient and cost effective way of monitoring your home CCTV. Most CCTV cameras now connect to the nest or the Ring app so look out for this when looking at CCTV cameras.
Does it have night vision?
Night time is often the time that the CCTV camera is going to be most used. With everyone in bed no one is looking after the downstairs of the house and CCTV cameras can provide a great deterrent and also vital evidence. Get a CCTV camera with night vision otherwise it will be ineffective for half of the time you want to use it.
Is there cloud storage?
Storage is a huge problem in this digital age and home security is no different. Get a camera with cloud storage and automatic back up capabilities.
What Are The Best Camera On The Market Right Now?
There are a number of different options on the market to suit different needs and budgets.
The Arlo Pro is fully wireless which means it can connect to your mobile phone over your wifi. Being fully wireless also means it is battery powered so it is a lot more portable than other models that need to plug into the mains.
The Nest Cam IQ is one of the most advanced options on the market and is perfect for those looking to step up their security a gear. It has the capability of distinguishing between people, animals and strangers. One of the best features is the facial recognition which learns who should be in your home and who shouldn't. It also has a nifty two way communication speaker.
If you are looking to install home security systems then give CPPM Locksmiths a call today and we will be more than happy to help.