Locksmiths In Your Local Area

24/7 Emergency Locksmiths


PVC Window & Door Repairs
We Conform to Strict Standards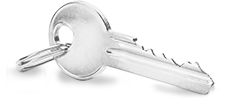 Our Oxford Locksmiths are able to supply and fit all types of locks for any door, window, garage or cabinet. At the same time, we make sure that the locks always conform to the very latest British Standards.
Our locksmith staff will perform checks to maximise the security of your home. All of our staff are DBS checked. We do this to ensure no-one with a criminal record is able to get anywhere near your home. We carefully check the ID of our customers to make sure they are who they say they are, in order to stop people using a locksmith to break into your property. Security is our absolute priority.
24/7 Emergency service
We provide locksmith services in Oxford, which include 24/7 lockout and entry gain on commercial and domestic properties. Our experienced and professional team that are always on hand to help you with your dilemma.
Insurance approved
We are approved by insurance companies and keep up our standards to assure all of our customers that we are completely trustworthy in our services that we offer.
PVC window and door repairs
Having part of your property damaged is never good, but when that part of your property serves to keep intruders out it is essential that all necessary repairs are done to keep the property secure. One failing piece of PVC can make it easier for intruders to force their way into the property. We offer repairs on all PVC windows and doors, meaning that if your house can remain secure.
Our Customers love us!

Our customers would probably say we're the best locksmiths Oxford has to offer. Don't believe us? Check out our feedback and Google Reviews for yourself. Our valued customers can't be wrong!