If you live in Witney, then you are probably aware of the increasing rates of insecurity.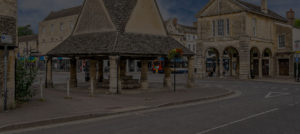 Some of the crimes to watch out for include; burglary which stands at 5.62%, other theft which stands at 9.33%, robbery at 1.01%, and possession of weapons at 0.79%. Unfortunately, no action is taken against 68% of the cases. In most cases, no action is taken because the police are unable to identify the suspect.
Tips to Improve Security in Witney UK
Fit Secure Locks
Using secure locks is a great way to improve security in Witney. Mortice locks are a great option since it is impossible to open them by turning a handle or breaking a panel.
Secure the Windows
Windows are one of the most common entry places for burglars. If you do not secure them, you may be compromising your security. If the locks are not secured, you should have them installed. Do not rely on the latches installed by the manufacturer as they are not effective. Some tips to burglar-proof your home include;
Using window bars
Use window security film
Use glass break sensors on your windows
Grow prickly bushes close to your windows to deter burglars.
Secure the Doors
34% of burglars in Witney walk right into the door without much effort. Securing your doors may help keep them away. Check all your doors to ensure that they have strong frames and that it is impossible for unauthorised people to get in. Mail slots make it impossible for people from outside to get into your home. If you have sliding doors, reinforce them to improve the security of our home. As a professional locksmith in Witney, we can advise you on the right lock.
Do Not Ignore the Garage
Our garage can be an entry point for burglars in Witney. Even if they cannot get into your house, they are likely to steal your valuables in the garage. Always lock the garage door and ensure that it has a strong sturdy door. Do not leave the garage door opener where burglars can find it. Security codes can be a great option to keep your garage safe. Use a strong code and do not share it with anyone. Get your locksmith to find secure locks for your garage door. A smart garage door opener may also improve your safety.
Use a Safe
A safe keeps your valuables safe even when a burglar gets into your home. You may use it to store your valuable jewellery, important documents, and anything else that you consider important. Ask your locksmith to help you find the best redundant locks for our safe. You may use a portable or anchored safe.
CPPM provides you with high-quality locksmith services in Abingdon, Oxford, and the surrounding areas to keep your home safe. Our services are approved by insurance providers and we do our best to maintain our high standards. Our locksmith services are available 24/7 so you can contact us for your emergency locksmith services. We will help you maximise the security in your home.