Plus: How to avoid being on the receiving end of a robbery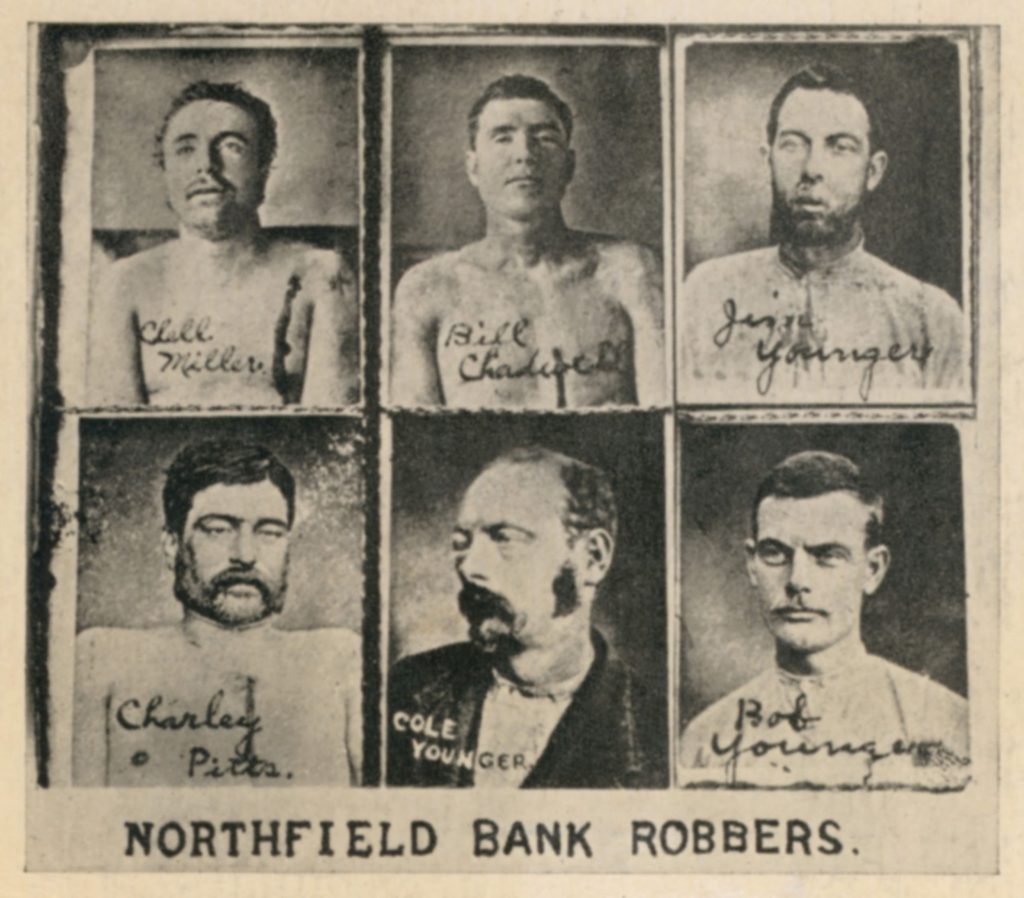 Strictly speaking, there is no such thing as a great bank robbery. Robberies – banks or otherwise – cause incalculable commercial and monetary upheaval to those concerned. For smaller branches, persistent bank robberies have led to their closure.
Smaller businesses are likely to be targeted, especially retail premises dependent on cash sales. To avoid running the risk of theft, we at CPPM recommend:
Conducting a Risk Assessment: during your risk assessment, look at:

Where, when and how your cash is stored and handled;
Who handles the cash;
Potential likelihood and nature of robbery;
Monetary and commercial repercussions;
Your existing procedures: could they be upheld or improved upon?

Making as many payments as possible with bank transfer [BACS] and/or cheque.
Making more frequent cash collections from tills to a more secure area.
Making more visits to the bank or your online banking account. For example, twice daily or twice weekly instead of once daily or once a week.
Store cash in duplicate locations or safes within your premises.
Remove cash outside trading hours.
With fewer physical banks on our High Streets, it is little wonder why bank robberies seem to be few and far between on our shores. There's another reason: banks hoard less cash than they did 20 – 30 years ago due to electronic transactions.
As quoted in numerous articles, a study by Barry Reilly (University of Sussex), Neil Rickman and Robert Witt (both University of Surrey) stated that "the return of an average bank robbery is, frankly, rubbish." From 106 successful robberies at 10,500 banks in 2007, the average return rate was £22,393.08. A third of attempted bank robberies came up empty. The average successful robbery in their study returned £33,022.71.
Great Bank Robberies through the ages
If anyone reading this fancies doing a bank robbery, we at CPPM, suggest otherwise. There's a chance of being caught by the police at the fourth attempt. Plus, the free taxi service only takes you to specific destinations depending on the vehicle (any colour as long as it's white, sometimes with blue, a dash of red, and fluorescent yellow).
1. The 1798 Bank of Pennsylvania robbery ($162,821)
From the Carpenters' Hall, Philadelphia PA, on the 31 August 1798 (some records say the 01 September 1798), over $162,821 was stolen. The bank's entry was breached by a forged key; at the time, Pat Lyon – a blacksmith was the prime suspect. Though he left before the heist he served a three-month prison sentence at Walnut Street Prison. Perpetrators Isaac Davis and Thomas Cunningham were later caught, with a confession by Davis leading to Lyon's release. Lyon's bail was reduced from $150,000 to $2,000.
2. Securitas Cash Management Depot Robbery, 2006 (£53,116,760)
To date, this remains the largest cash heist in the United Kingdom. On the evening of the 21 February, the manager of the Tonbridge depot, Colin Dixon, at 6.30pm, was pulled over by people impersonating police officers. His wife and then eight-year-old son were held hostage at their home in Herne Bay. This led to fourteen staff being held, hostage. A number of vehicles involved in the heist were scattered around Kent.
To date, the key player of the robbery, Kayenide 'Kane' Patterson is presumed missing, whereas Lee Murray was arrested in Morocco in June 2010. His initial 10-year sentence was extended to 25 years. There was a total of 36 arrests. Sentenced to life imprisonment was Jetmir Bucpapa, Roger Coutts, Stuart Royle and Lea Rusha. Emir Hysenaj was given a 20-year sentence.
3. 2009 Bank of Ireland robbery, Dublin (€7,600,000)
The 2009 Bank of Ireland robbery was the largest bank robbery in the Republic of Ireland. Taking place at College Green cash centre, Dublin, it included the kidnapping of a junior bank employee. He was forced to hand over €7.6 million, whilst his girlfriend and two other colleagues were held hostage. A manhunt is under way for the perpetrators. Seven people were arrested and Ireland's then Minister for Justice, Equality and Law Reform, Dermot Ahern, criticised the Bank of Ireland for not following "established protocols".
4. 1906 Helsinki bank robbery, Finland (170,743 rubles)
The 1906 Helsinki bank robbery was organised by Russian revolutionary Nikolay Burenin, with a gang of fifteen Latvian revolutionaries. From the city's branch of the Russian State Bank, the fifteen killed off an armed guard and ran off with the money (for Burenin, a concert pianist). Burenin used the money for a fundraising trip to America with Maxim Gorki. The money was originally going to go in the Social Democratic Workers' party coffers. Three of the gang were captured in the village of Kerava after a Russian gendarme was shot dead.
5. Agricultural Bank of China, Handan, China, 2007 (51,000,000 yuan)
China's biggest bank robbery to date was the embezzlement of 51 million yuan from the Handan branch of the Agricultural Bank of China. Taking place between the 16 March and the 17 April 2007, it was perpetrated by two vault managers, Ren Xiaofeng and Ma Xiangjing. Ren stole 200,000 yuan then, after purchasing tickets on the Chinese Lottery, he won the draw and returned the stolen money. Ma emulated Ren's feat though he was unable to win enough to cover his tracks.
On the 16 April, the Handan branch of the Agricultural Bank of China noticed a shortfall. Ren and Ma bought fake ID's and cars with their winnings. Eventually, the two were charged with embezzlement. Two security guards, Zhao Xuenan and Zhang Qiang, were charged with misappropriating public funds. Song Changhai was prosecuted for harbouring Ma whilst he was on the run. In the end, Ren and Ma were executed in Hebei province on the 01 April 2008.
CPPM, 23 February 2016.