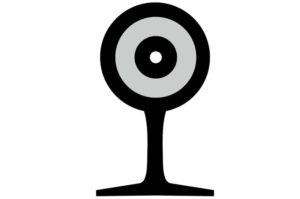 Could a 4K security camera be a game changing development for home and business security systems?
Some readers may be old enough to remember the old days of security camera footage. Fuzzy infrared video footage with a stack load of VHS tapes in a back room. The old days when cathode ray tube monitors took up a lot of space. Google, by means of its Nest brand, aim to offer CCTV systems with footage in glorious 4K resolution.
This could mean crisp footage of intruders approaching your door, with the same clarity as a live televised sports fixture. According to the Android Police website, this isn't quite what it seems. Though the forthcoming security camera offers 4K resolution, it only records in that mode. On playback, the viewer should expect to see their footage in 1080p definition. This isn't really too bad as high definition TV is at that resolution (still, if it's good enough for Corrie…).
Therefore, magnified sections of the picture are in the none-too-shabby 1080p which is good enough for digital satellite and terrestrial television. It is a vast improvement on fuzzy VHS. Nest's forthcoming device uses WiFi internet access and, for the time being, only works indoors. In spite of this, it is expected to be much higher price wise than its current Nest cameras.
It will also come a USB Type-C connector and include a number of features, hitherto only available for subscribers of Nest's paid-for packages. One standard feature, available in their premium packages, is motion detection which triggers the camera.
So, would you buy Nest's 4K security camera? Perhaps for now we should save our money till they've perfected the device. Chances are they will be on the expensive side on our shores but we shall see.