What can it be? CPPM Locksmiths' look at some home security public information films from the past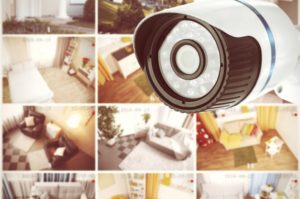 Public Information Films: they are as part of British culture as well as their intended purpose. They were originally created for wartime purposes by the Ministry of Information – later the Central Office of Information. They specialised in disseminating important information, in film and televisual forms. When peacetime arrived, PIFs were used to warn people about burglars, the threat of nuclear war, strangers, and drink-driving.
The high point of home security public information films was probably the 1970s and 1980s. With acquisitive crime high on the agenda, burglary doesn't just mean the loss of computers and flat screen televisions. Also the loss of family heirlooms and emotional connections with your home.
Today, PIFs are far and few between on our television channels. They are usually the last item before BBC One hands itself over to BBC News. Many of them have been uploaded for posterity on YouTube and other video sharing sites.
We at CPPM Locksmiths would like to show you a selection of Public Information Films from the 1970s and 1980s. So sit back, relax, and remember to lock your front door beforehand.
Put The Chain On (1976)
In this animated clip, we see why it is wise to leave the chain on your door.
A Window Is Always Open To A Thief (1982)
This is one of a series of hard hitting clips on the importance of buying window locks.
Leave A Light On
This slightly whimsical film explains why leaving a light on matters.
Thieving Vultures (1984)
Using vultures rather than human intruders, this film is reminiscent of Alfred Hitchcock's The Birds, and shows how an open window tempts fate.
Crime – Together We'll Crack It
In this early 1990s clip, we see how carelessness and an open window is an invitation to intruders.
CPPM Locksmiths, 10 April 2017.