Keep the burglars at bay before you get away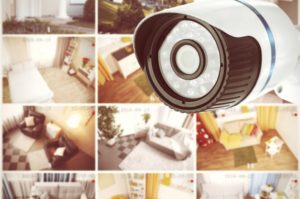 The school holidays aren't only in full swing at this very moment. In Britain, we are in the midst of the high point of the summer season. It is that time of the year when hotels are at their most expensive due to supply and demand. It is that point where the Advance Purchase train tickets to UK resorts were sold out weeks ago. It is also a good time for burglars, which is why you should secure your home before you set off on your holiday.
According to Office of National Statistics figures from April 2015 to March 2016, 701,000 homes in the UK have been burgled. This is almost equal to the population of Leeds. Leaving your home empty for long periods could be a magnet for intruders. We at CPPM Locksmiths think otherwise as our handy little guide aims to help you beat the burglars.
Before you go on holiday…
Beef up your security: no matter where you go, or how long you are going for, beefing up your security systems is an absolute must. CPPM Locksmiths recommend switching your security lights and CCTV system on, plus intruder alarms.
Let another member of your family do house sitting duties: far better than leaving your house empty in your absence. Instead of leaving your home empty whilst on holiday, another family member could call round to look after your home. If you have a dog, cat, or any other animal, you can save a fortune on boarding kennels or cattery costs if s/he looks after your pets.
Keep your possessions out of sight: prominently positioned jewellery, laptops, digital tablets, and smartphones can be a prime target for thieves.
Use a light switch timer: this enables you to programme the light switches. Before you go on holiday, you can program the device to switch lights on and off at given times.
For the period of your holiday, cancel postal deliveries: the sight of letters and free newspapers sticking out of your letterbox is a godsend for thieves. Unless you have somebody housesitting, Royal Mail plc offers a service known as Keepsafe. All the parcels and letters, which would have otherwise been sticking out, would be kept securely by the Royal Mail, then delivered to you on the nearest posting day after your return. You can also extend the term from 17 days to 66 days.
Do not pack for your holiday in full view of the neighbourhood: you never know who could be watching you when you place your surfboard on the roof rack. If you're waiting for a taxi to the railway station or airport, do not wheel your luggage out of the house till the taxi arrives.
An internet-based CCTV system could be useful: this enables you to see if any part of your house has been disturbed. With a smartphone app, they can alert you of any intruders. Alternatively, you could turn an old smartphone handset into a remote CCTV camera. Please remember to secure your router password details.
Never advertise the fact you are going on holiday on social media sites: blabbing about your trip to the Maldives on Facebook, Twitter or Instagram (other social media sites are available) can be an open advertisement to potential thieves. Even among friends, not only in (Facebook's case) Public mode.
Mow the lawn: if you've got a lawn, a well-kept lawn is less likely to attract thieves than an unkempt one. The slightest sight of dilapidation gives them carte blanche to ransack your humble abode.
The Basics
Lock your doors;
Close your windows;
(Where available) Cancel any milk and newspaper deliveries;
Leave a radio on at a modest volume.
Wherever you are going to this year, we hope you have an enjoyable holiday, and that your home is burglarproof for a week or two. If you have any queries, feel free to contact us (our details are at the bottom of each page).
Perhaps you could be novel and send us a postcard with your query – we don't care if it's from Tenerife, Torquay or Tilbury. We shall respond to your queries as soon as possible.