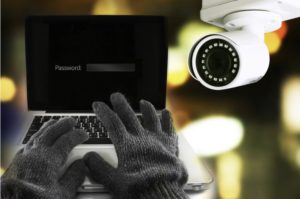 A look at the most obvious home security mistakes you should refrain from doing
"Do you remember the 21st night of September…?" Ah, September: either summer's last hurrah, or a sure sign that autumn has arrived. Apart from being that point of the year when the schools start again, it is a popular time for burglars. If you remember one of our previous articles, it stated how autumn provided rich pickings for thieves. Sometimes with home security, we might be ill prepared, or make silly mistakes.
Silly mistakes have set the tone for this article. CPPM Locksmiths look at six home security mistakes you should avoid, to keep the burglars at bay.
1. Cutting corners on window locks
Burglars love cheap window locks. Make sure they are the best on the market (and, yes, Colin and his team can help you in that department).
2. Keep your ladders away from the back door
Make sure ladders are kept in your shed instead of outside. Or indoors even.
3. Avoid having hiding places in your garden
Your Jack Russell Terrier might appreciate the privet hedge or your wheelie bins, but burglars might use them as hiding places to ambush you.
4. Hiding a key under your doormat
Don't go there. This is one of the oldest tricks in the book, so much so that even burglars know how popular it is.
5. Cardboard boxes from expensive items in full view
You may be proud of your state-of-the-art flat screen television but please, don't, advertise the fact you have one by leaving the cardboard box outside.
6. Forgetting to cancel your post and newspapers whilst on holiday
One of the most important home security decisions you can make is cancelling your post and newspapers whilst on holiday. If you wish to refrain from doing that, get a fellow relative or close friend to mind the house whilst you are away.