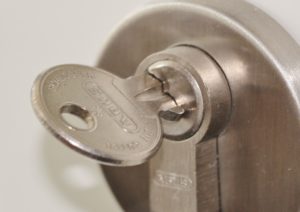 When it comes to ensuring the security of our homes, choosing a secure lock is the first priority. This means choosing the strongest secure lock, with other factors such as style, cost and finish coming afterwards. Choosing a secure lock will also depend on other factors such as whether the lock will be used in an interior or exterior door, which will determine the type of locking mechanism to be installed. It is highly recommended to invest in a high quality lock that is durable for the long time. This is to ensure you will not have to change your locks frequently.
Factors to consider when choosing a lock
When choosing a lock, it is important to consider if it passes the necessary security and operational tests. Furthermore, you will also have to consider the factors and measures you are targeting when installing locks. For example, if you are concerned about potential break-ins, then it will be important to go for high quality secure locks, which in turn will cost more.
When it comes to choosing a lock, it is likely you will have a number of choices from different brands. While all will have their different strengths and weaknesses, it is important to be objective and choose the one that best fits your needs. After establishing your needs, the next step is to choose a quality lock.
While the prices may differ depending on the specifications and quality, it is important to always put quality first even though it may cost more. If you are not entirely sure about the lock to install on your home, you can seek the services of a qualified and experienced locksmith.
Smart Locks
Some of the popular locks in the UK are produced by leading market companies such as ASEC, ERA and Yale. In addition, advances in technology now means homeowners can secure their homes using Smart Locks. The technology behind these new innovations mean that a homeowner can access, monitor and protect their homes without the use of keys.
The technology uses an app from your smartphone which allows a user to key in a pin and gain access to your home. This means that you do not need to carry a key anymore, which offers more flexibility. Some of the popular brand names that provide these innovative solutions are Master Lock and Yale among others.
While it has features such as monitoring your home's activity, voice commands and email notifications among others, these locks can cost a lot.
Traditional Locks
On the other hand, you may also opt for security cylinders, with some of the common brands coming from companies such as Oval cylinder, Euro Cylinder and Rim Cylinder. It is always advisable to seek advice from an experienced locksmith for guidance on which is the best secure lock to install in your home or property.
When investing in a lock, it will also be important to find out how easy or difficult it will be to install. Nonetheless, most of the modern locks are usually easy to install.