How to avoid bogus locksmith services that could cost you more in the long run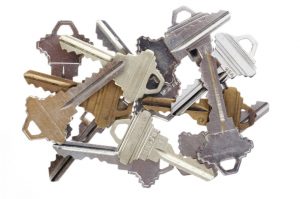 You might need this guide. Hopefully, you wouldn't need to refer to this post at all, especially if you've turned to us in the past. For our industry, bogus locksmith services give our respected profession a bad name. As with any other product or service, two important words apply; caveat emptor. In other words, buyer beware.
Due diligence
Whether you're purchasing the latest smartphone or procuring locksmith services, due diligence is a must. It pays to compare prices and read reviews. To avoid bogus locksmith services, for arguments sake, you can do your homework online by means of:
Visiting review sites like Yelp;
Checking the Institute of Certified Locksmiths' website;
Browsing on local directories or the classified sections of newspaper's websites;
Visiting the Companies House website, or a due diligence-orientated site like Duedil (subscriptions may be required for access to extra services).
Though the internet is an easy source for your desired product or service, there is one medium that is more powerful. Even in today's connected world.
Word of mouth.
It is due to word of mouth recommendations and local support which is behind the success of our emergency Locksmiths business (and our sister company, Colin Pizzie Property Management). This is a view shared by George Rice of North Carolina-based locksmiths, Lock Monkeys.
From a thousand dollar botch-up to a free repair
Continuing where we left off, we look at the case of Charlotte Wise, in the North Carolina town of Charlotte. The first locksmith she contacted billed her for a thousand dollars (ouch). She searched online, read the reviews and, on the recommendations, entrusted the locksmith with her doors. The job was shoddy. So she turned to Lock Monkeys, George Rice's company. Though he was on a mountaineering holiday, he cut his break short and mended the locks free of charge.
On further investigation, the first locksmith had an out of state address. They normally offered their services in South Carolina. Compared with North Carolina, there is lighter regulation of locksmith services in South Carolina. Eventually, Charlotte got her $1,000 reimbursed by the credit card company then she complained to the Attorney General's office and rang the police.
So, the moral of the story is: always do your homework properly. Charlotte should have also considered word of mouth recommendations, especially with something as localised and important as locksmith services. Fair play to her for checking the internet for suitable locksmiths in her state as many of us would do for any product or service. If you were to use the internet for part of your search, Yelp is your best bet. Other than that, tread carefully.
If you're fortunate enough to live in area, the locksmith services in Oxford we offer are fully guaranteed with excellent work and value for money being our speciality. We at CPPM Locksmiths are on-call 24 hours a day and seven days a week. You can call us on 01235 239068 or – if you need our fast call out service – on our mobile number which is 07760 537147. We shall get back to you as soon as possible.
CPPM Locksmiths, 13 September 2016.