Ever wondered how locks were first made? As Oxford locksmiths, we specialise in this area and have produced a handy infographic to show the history of locksmiths throughout the years, from the ancient Egyptians to the distinctive designs by Yale, whose locking systems are still in use today!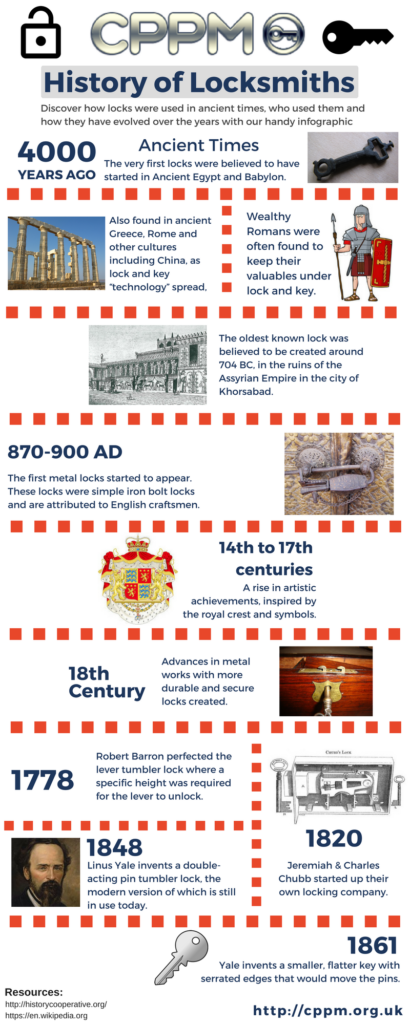 Share this Image On Your Site
Of all the Oxford locksmiths, why choose us?
Here at CPPM, we have been operating as Oxford locksmiths for many years and have the expertise to meet all your locksmith requirements, including emergency locksmith services. We work with a variety of clients from many types of industries such as Social services, letting agents, students, charities as well as private and commercial properties.
Don't get caught out by using locksmith services which are not reputable in the industry! When you choose CPPM as your Oxford locksmiths, you can buy with confidence for complete peace of mind, knowing that our work is produced to the highest industry standards that are nationally recognised by the Office of Fair Trading.
Based in Abingdon, Oxfordshire, we can cover most areas in and around Oxford and have expanded to serve clients in Didcot too. The city of Oxford is famous for its beautiful buildings at Oxford University as well as its Oxford Castle, a large, partly ruined Norman, medieval castle situated in the western side of central Oxford.