How hackers have infiltrated private CCTV and baby listening equipment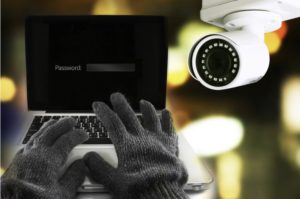 It's 11.30 am in the Big Brother house, and Colin is enjoying a nice mug of Yorkshire Tea. His housemate, Penny is talking about the good times of Noel Edmonds' career with reference to his Saturday night behemoth, Noel's House Party.
"That Noel's House Party, great Saturday night viewing. Mr. Blobby, the Gotcha Oscars, Grab-a-Grand, the gunge tank, NTV…"
"Penny, if you don't mind me asking: do you have the feeling we are being watched? Like on NTV?"
Big Brother has gone beyond the prophecies of George Orwell in the excellent novel, 1984. On Channel Five (late of Channel Four on our shores), it is carte blanche to look at the shenanigans of people desperate to get on TV (or to relaunch their career). Amid the hubbub of Endemol's famous televisual import, somebody else could be watching a different version. Right now, underworld hackers could be watching Big Brother: Abingdon Edition.
On the 04 April 2016, the NBC affiliate WFLA looked at the story of a Tampa grandmother, whose search for wildlife clips took a startling turn. Through a live-streaming phone app, her search for 'Snooty the Manatee' was unsuccessful. Instead, she got pictures of other people's living rooms and hotel rooms, one of which had a child's crib. The IP addresses were traced from a group of hackers in Ukraine.
"It felt like somebody broke into our house"
The Tampa grandmother's observations were far from unique when recorded on a 15 August 2013 post from We Live Security. In 2013, a Texas family were rocked by hackers infiltrating into their home CCTV system. It turned out that hackers were watching their daughter. They learned the daughter's name and insulted her as well.
Marc Gilbert, father of Allyson, his two-year-old daughter said on Fox News, "It felt like somebody broke into our house." The attacker said, "Wake up Allyson, you little [expletive]."
On one side, this raises awareness of how existing technology can be used to snoop on individuals or certain groups. On the other hand, it is a wake-up call for individuals with home CCTV systems or webcams to secure their routers and devices. Mr. Gilbert claimed his router wasn't secured.
How to beat the hackers
Make sure your home CCTV system or webcam supports secure protocols (for example, the WPA2 protocol).
If you need to get internet access for your camera system, make sure it has industry standard encryption (such as SSL/TLS).
Set separate levels of permissions for different types of user.
Always keep your software and firmware up to date.
When viewing video clips of your home CCTV or webcam footage with a smartphone or tablet, never use unsecured public internet access.
CPPM Locksmiths, 09 August 2016.