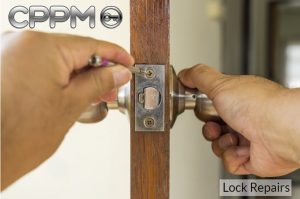 Rekeying or Replacing Locks – Which Is Better?
Before deciding whether rekeying or replacing locks is the best solution for your home security concerns, it's important to understand how they differ.
What's the difference between rekeying and replacing locks?
Rekeying the locks involves removing and replacing the pins and springs contained in the lock cylinder while the outer casing remains intact. This enables the locksmith to examine the wear and tear on the internal components, apply dry lubricant and tighten the fittings so that the lock works more smoothly.
As its name suggests, replacing the lock means fitting an entirely different mechanism – both internally and externally.
In both cases, the result is the same. The lock will no longer work with old keys.
When is rekeying the best solution?
Rekeying is ideal if you have concerns about previous keyholders. Perhaps you are a new tenant or recent homebuyer or you might have had your keys stolen or misplaced them. In such situations, rekeying protects your property from intruders. The main benefit is that this solution is more economical than paying to have the whole lock replaced.
When is it necessary to replace a lock?
Rekeying the lock might not be possible. Upon examination, the locksmith might discover that the lock doesn't open smoothly because of a malfunction. If this is the case, it might be necessary to change the entire lock mechanism.
Another reason why people choose to replace locks is because of aesthetic considerations. They wish the lock to match their exterior and/or exterior décor. Lever handle locks are often fitted instead of older locks because they are easier to open/close. This is the ideal solution if a member of the household has a disability.
Security concerns also play a role in people's decision to replace a lock. They aren't satisfied with the brand and/or quality of the lock and wish to upgrade their home security to protect themselves, their loved ones and their property.
Why choose CPPM for Your Lock Security Needs?
If you still aren't sure whether rekeying or replacing the lock is the best solution for your security needs, consult the experts. CPPM operate in Didcot, Abington, Oxford and the surrounding area and are insurance approved. Available 24/7, our professional team are ready to offer you the benefit of their years of experience – whether you require a lock for a door, window, garage or item of furniture. All our locks conform to British Standards because our number one priority is your security.